On the 12th of April the NPRS supported APOPO at the Skoll World Forum in Oxford.
Pouched rats Arthur and Miss Tora Bell were there on behalf of the NPRS, with their human companions, Clare and Louis Varley and Coral Ann Smith, to help raise awareness of pouched rats and showcase the fantastic work that the HeroRats do in saving lives.
It was a great pleasure to play a part in such a brilliant event and wonderful to meet APOPO founder Bart Weetjens, who congratulated the NPRS on the work they have been doing and said he was looking forward to the NPRS visiting APOPO HQ in Tanzania later this year.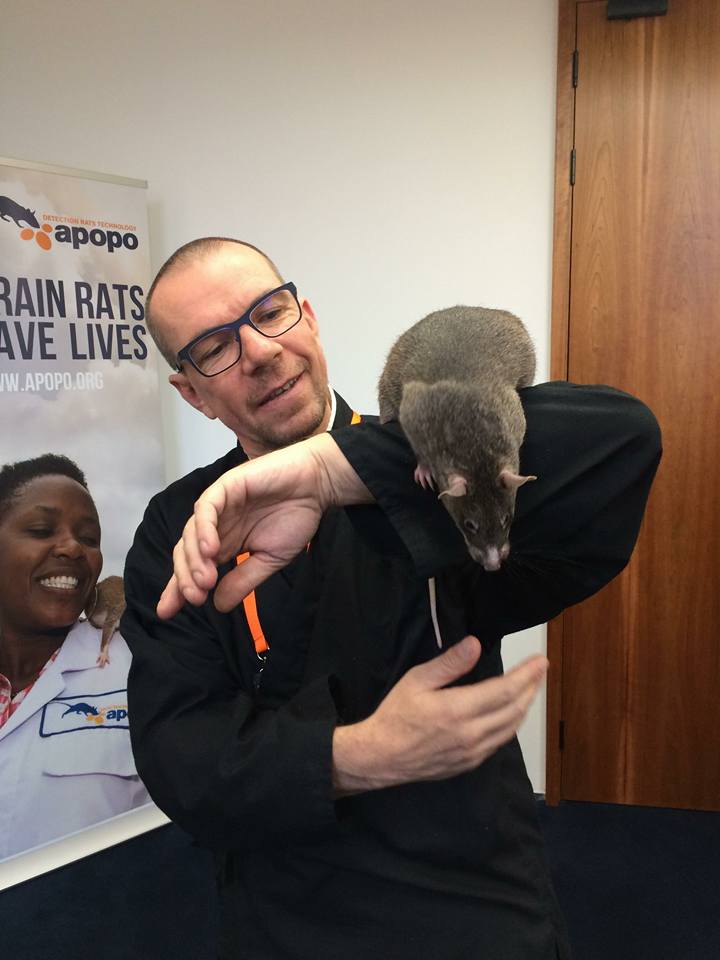 The Skoll World Forum on Social Entrepreneurship seeks to accelerate entrepreneurial approaches and solutions to the world's most pressing problems by uniting social entrepreneurs with essential partners in a collaborative pursuit of learning, leverage, and large-scale social change. This year's theme for the forum was 'The Power of Proximity'.
The event brings together creative and ambitious leaders, thinkers, artists, and innovators to inspire and challenge each other in entrepreneurial approaches to global challenges. This year the forum played host to more than 1200 delegates.
You can find out more about APOPO and the HeroRats here.